The "OC Three," led by writer / editor Martha Sayre (then Martha Bonds and known in the fan fic community as April Valentine) developed and grew as a filk group alongside the fanzine Contact, and drew its talent from the same pool.
From the Clippercon II Program Book: The singing group named for the planet in the Trek episode "This Side of Paradise" was formed in 1976 and performed in public for the first time at the now famous Bicentennial 10 Convention, held in New York in celebration of the tenth anniversary of Star Trek. OCIII has recorded two albums of their original Star Trek and SF inspired music, "The Colors of Love" and "Only Stars Can Last."
Subsequent to that writeup, the OCIII released "Omicron Ceti III and Friends" on cassette. There is a non-Trek song on "Only Stars Can Last." "Two Kinds of Man" was inspired by the Sime/Gen novels of Jacqueline Lichtenberg and Jean Lorrah. For more information on that excellent series, visit Simegen.com.
Omicron Ceti III on Fanlore.
Memories of OCIII by Contact co-editor Nancy Kippax.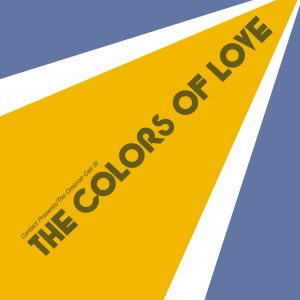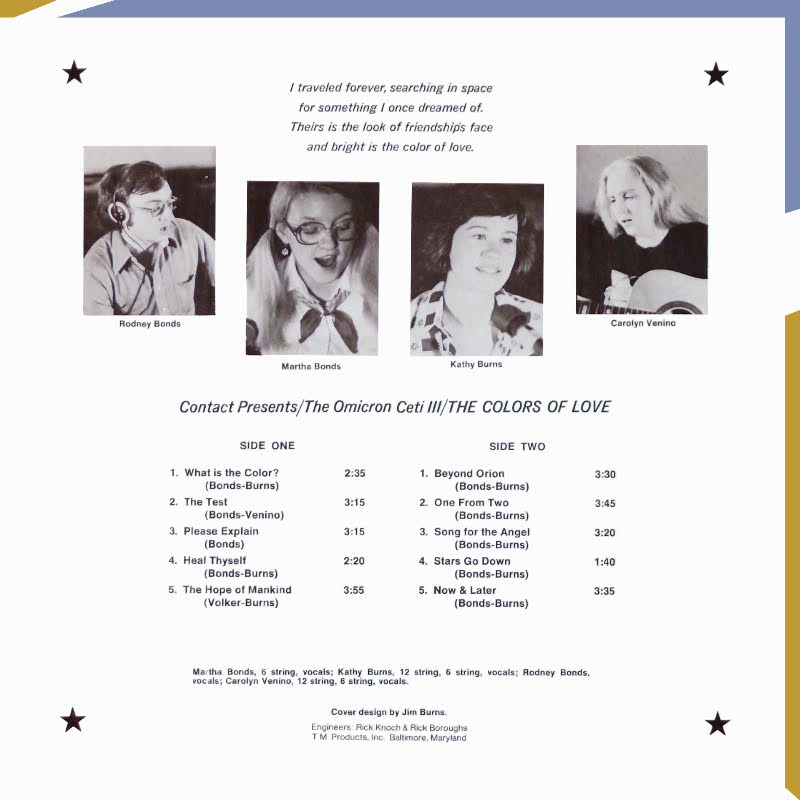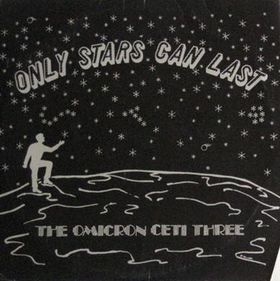 (Visited 160 times, 1 visits today)