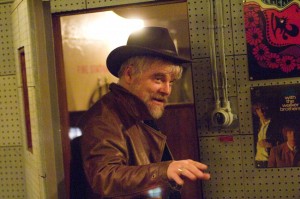 When I decided to go weekly with my blog… November 2011? Looks like then… I chose Mondays as the day. Start of the week. It seemed like the best day to be sure that I could carve out an hour or two and write 1,000 words or so. After all, with the week just beginning, planning to write on Monday evening, you're less prone to slippage, less prone to have your writing time suddenly filled with other, less fun, less meaningful-to-posterity things than if you set aside, say, 6 PM Wednesday.
But life changes year to year. 2012, for me, was the year of getting my blog on time. 2013 was the year of Zen, of not letting the crazy pace get to me. 2014 is looking like it's going to be the year of boundaries, of saying, "No, you've encroached on me far enough," or "No, that just can't happen today. So one thing I'm thinking I may have to say just can't happen today is blogs on Monday. I'm not sure. Maybe I can keep doing it. Maybe not. But I don't like maybes. I don't want to promise you or myself that I'm going to blog every Monday and then not do it. So… maybe it'll be Tuesday? Maybe Wednesday. I think I'm gonna say the weekly blog is coming out before Wednesday.
Maybe it's the promotion I recently got, which moves me into a position of different responsibilities, and fills up a lot more time, especially on Mondays. Maybe I'm just getting old and resenting deadlines, after having met them for so many years.
Whatever. So, if I don't have a new entry on Mondays, don't worry. I'm not stopping. Just… flexing  a little. Adapting. Yeah.
Increasingly crowded Mondays are also responsible for me not having much subject matter today. But I do have something significant, if brief, to discuss.
Yesterday, a very talented man died much too young. I'm speaking of Philp Seymour Hoffman. I suppose he's best known for his Oscar-winning performance as Truman Capote in 2005's Capote. A little older, a little more cultish in its fame is The Big Lebowski. You might know him from that. All of his films are worth seeing, even if just because he's in them.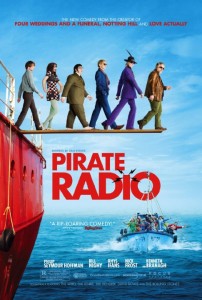 But I'd particularly like to draw your attention to one of my all-time favorites, Pirate Radio (released in the UK, and cut differently, as The Boat That Rocked.) When I mention this film, nine times out of ten, the person I'm speaking to hasn't seen it or even heard of it. A shame, as it's from Richard Curtis, the writer/director of Notting Hill, Four Weddings and a Funeral and Love, Actually, not to mention the recent About Time. Curtis also created The Vicar of Dibley and co-created Black Adder.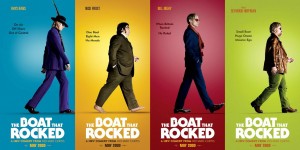 It's the story of a pirate radio station, housed on a boat in the North Sea in 1967, when the BBC didn't believe in playing pop or rock music. These music enthusiasts played their tunes from beyond the limits of Her Majesty's jurisdiction, and really got under the skin of the British government. Personified by Kenneth Branagh in this film, they were portrayed as wanting to eliminate pirate radio at any cost. Any cost. The message resonates for the pirates and digital freedom activists we have today, even though Curtis denies that was his intent.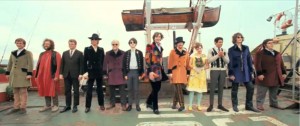 The film has a wonderful ensemble cast, which includes January Jones, Bill Nighy and Nick Frost. Hoffman plays "The Count," a phlegmatic but charismatic DJ with a strong moral compass, a perverse sense of humor, and a fair measure of love for both his listeners and the music they share. It's not a role that requires heavy method acting or even superb comic timing. And that's a really hard role to play, much less make memorable. It's a role Hoffman made his own.
The climax of this movie brings tears to my eyes every time I see it, no matter how many times I see it. It centers around three of the most beautiful words in the English language, "We Heard You." I shan't spoil it for you. Just see it. It's funny, it's touching, and it has a lot to say.
Today, especially, it says, "We're going to miss you, Mr. Hoffman… but we heard you."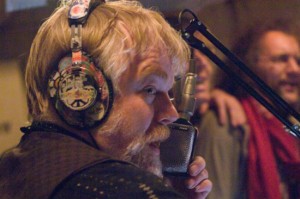 (Visited 24 times, 1 visits today)