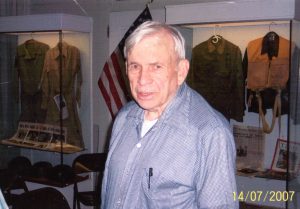 Tonight begins the first calendar year I've spent without my father. It seems appropriate, then, to begin sharing the several dozen letters I've written him since he left us. They're all about the same thing–the completion of the house he designed, and partially built, starting back in 1967. He lived in it, unfinished, for 49 and a half years. Now it's being finished, so I'm telling him about that process. Along the way, I'll tell you about the house, the man that built it, the family that lived in it. I plan to share these letters weekly. I hope you all enjoy the tour. 
September 14, 2017
Dear Daddy—
You died on May 6th. It was in the afternoon. You had gone to sleep on Thursday, and not really woken up after that. We sat with you and held your hand and talked to you, and then you just left us.
You left a family you made, two houses you'd built, and a lot of junk you'd collected along the way. In your own words, "Nothing ever leaves this house." And, for nearly 50 years, nothing really had. At least, not until Alzheimer's took over your mind, and your heart weakened. It was then that we had to come into your house, the house where I grew up, and start making sense of your world again. We hired dumpsters and partnered with salvagers and contracted labor. We cleaned and we finished and we built. I poured my heart into it. Renee says I was trying not to think about all the bad things that I saw happening to you, every day.
I guess she was right. Even more. In putting your house in order, I was trying to make you immortal.
It may sound like a cruel thing to say, but I didn't feel like I lost you on the day you died. There was so little of you left in that failing, 94-year-old body. You were like a child, an angry toddler, frustrated at not being able to do for yourself, screaming when every whim was not immediately granted. The brilliance of your mind, your endless creativity—those were gone. Only your incredible determination remained, and it had nowhere to go. I lost you gradually, almost unnoticeably for the most part, over a course of years. By the time the end came, it was noticeable that you weren't there anymore. I was left to wonder, when had you left?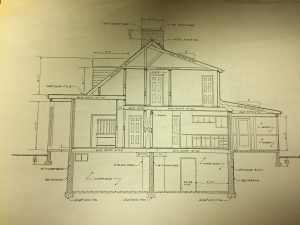 But I walk through this house you built us, and I know I haven't lost you at all. There's so much of you in it. Its every stud and joist, every piece of drywall, every roof shingle, every junction box and outlet and run of cable, every brick, every cinderblock—you numbered each one, the way a god numbers the hairs on his creations' heads. You designed them and placed them. On the drafting table in your library are the plans, signed by you and dated March, 1967. In a folder near them is the inventory, listing every brick, block, window and door, and how much you paid for them.
I walked the hallways of this house one night before you died, alone; I had walked them with you so many times, as young as three years old, holding a flashlight, putting in the easy screws, running the measuring tape, plugging my ears when you ran the saw; listening, always listening, and looking. Learning what was to go where, what your plans were for this home you designed.
Your dream became mine. That night, walking alone (was I alone?) I couldn't help but promise the house—promise you—that it would not be forgotten, that it would not remain unfinished, that it would be lived in and loved.
"It's just a house," I'm sure some people will say. But it's not. It's you. It's what I have left of you. It's something you gave me a long time ago, maybe not even realizing you were doing it. What's the saying? "There are two things we can give our children. One is roots, the other is wings." You have given me both, a past and a future. A place where I grew up, and a place where I can finish the work we started.
Pardon me, as I write, if I tell you things you already know. As I talk to you, I'm sharing with whomever wants to listen. And I've grown used to telling you, in the past several years, things that you used to know. You forgot so much before you finally moved on.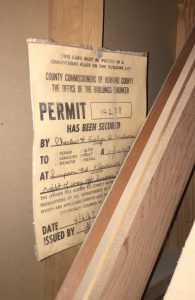 So let me remind you, and tell the world, that you started a house in 1967, and you never finished it. Like Jefferson at Monticello, you moved into a tiny corner of a grand structure, and spent more time planning than doing. You bought every piece we would need to build a finished house—even the paint, which is now rusted in its cans. It's like one of those houses you used to be able to order from the Sears catalog, and have shipped, unassembled, to your lot. I even have the assembly instructions.
The structure is sound, with 12-inch masonry walls, hand-assembled trusses and the best building materials you could afford. You didn't scrimp on quality. But it has no kitchen, only one bathroom for seven bedrooms, the floors are not covered, walls are not painted, many of the doors are stacked, unhung, in the music room, a plywood shell dominates the front wall of the living room, where a bay window will someday go.
Blocking access to needed supplies is a collection of hoarded electronic equipment, every piece of it carried in and placed by you, or by us, over the course of 25 years. You filled every space with old computers, oscilloscopes, frequency analyzers, power supplies and surplus furniture to hold them, convinced it would someday be worth something to someone. The word "hoarding" does not begin to describe, for the casual listener, the experience of over 6,000 square feet of heavy machinery filling what was once intended to be living space.
This is the challenge you have left me. This is what stands between me and the promise I made you. I made it the last time you were awake enough that I was sure you heard me. "I will finish what you started."
I will.
In the days to come, I will tell you, and tell everyone, about that experience. You once laughed at me when I started building a model train layout in the basement, thinking I'd never finish it. I didn't finish it. We won't discuss why. Yet. But let's just say I was saving up my creative energy. The task you've left me is bigger and more exciting than any model train could ever be.
Love,
Steven
(Visited 40 times, 1 visits today)