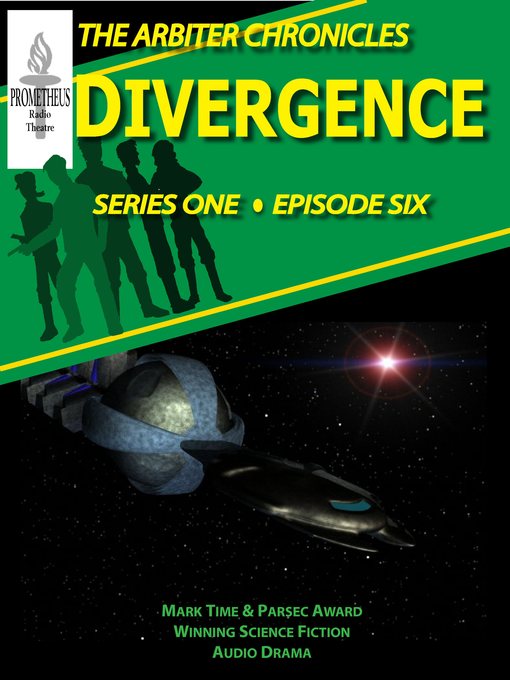 On leave, Metcalfe meets the perfect girl – only to find she may actually be him.
Buy a downloadable mp3 at BooksAMillion
Listen to the free podcast: Part One | Part Two | Part Three
I'm proudest of this episode because it's actually referenced on TVTropes.org under "Go Screw Yourself." Now that's celebrity! We first performed this at a Balticon, which was a good audience. My nephew, Noah, attending his first con as a teen, instead of as a kid forced to go because his family went to cons, played the part of Tommy, the holographic host who almost marries the two Metcalfes. And, of course, this is the first time that we learn that Carson is in love with his best friend… at least, in some universes.
Announcer – Paul Balze
Metcalfe – Steven H. Wilson
Carson – Scott Farquhar
Cernaq – Renfield
Kaya – Beatrice Kondo
Aer'La – June Swords
Faulkner – Cindy Shockey
Tracy – Cindy Woods
Pallas – Renee Wilson
Tommy – Heather Mikkelsen
Directed by Steven H. Wilson
Editing: Steven H. Wilson
Music: Scott D. Farquhar
(Visited 56 times, 1 visits today)