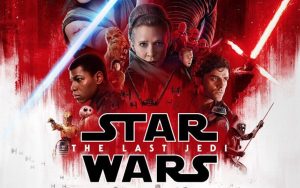 I've seen this movie twice already. I enjoyed it both time. I must be honest, however, this movie frustrated me. Maybe it's because it's a middle film, like The Empire Strikes Back was. That one frustrated me a little, and was definitely my least favorite of the original trilogy. (Yeah, real film buffs… favorite film… so well-done… yadda yadda yadda. Never got into it like I did the first, found it less emotionally satisfying than the third.)
But it's more than just the "middle" aspect that frustrates me here, and that's probably partly because this "middle" film feels like someone took half the elements of an "end" film and threw them into a blender with this film as it should have been.
But I don't hate it, I just… Let me just run down like and dislikes.
SPOILERS FOLLOW.