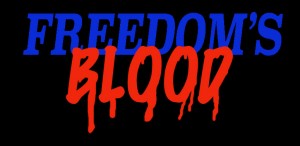 And, being the liberal sort I am, I asked him how he wished to die. All at once? Over days? He thought for an hour, while he surfed the Internet. (He was amazed that a vampire would go on the Internet. Of course he would, I explained. He wants to prowl, and wants to keep up with the world. Being alienated, he wants to have the control over his information intake that the Internet allows. Besides, it can be great fun to go in a chat room and tell someone you're a vampire, prowling for your next meal…)
Having thought, he announced that he would like to die over the course of a few sessions. That should have forewarned me. No one who really wants to die wants to do so slowly. We began that night. I drained two pints or so from him. I told him I would drink from him again within a day, thus not allowing all of his blood to replace itself.
Two days later, having passed the point of no return, he threw a curve at me.