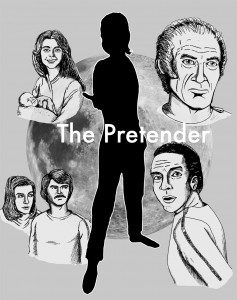 EPILOGUE
The former radiation-proof bunker under what Tanya had dubbed "Moonbase Beta" had space enough for each of the seven human occupants to have separate quarters. Jackie would live with Sue, of course; but soon enough, he would grow and want his own room.
If they lived that long.
It wasn't a bitter reflection from Victor Bergman, only a matter-of-fact one. The odds were against them. They had no Eagles, and couldn't leave the confines of what was once a humble monitoring station. They had power, but only if they could keep the generator going. Food, water and oxygen they had, with the same caveat for the recycling plants. One failure would wipe them out.
The same had always been true of Alpha. But they had smaller numbers, and they didn't have John Koenig.
Still, where there was life, there was hope.