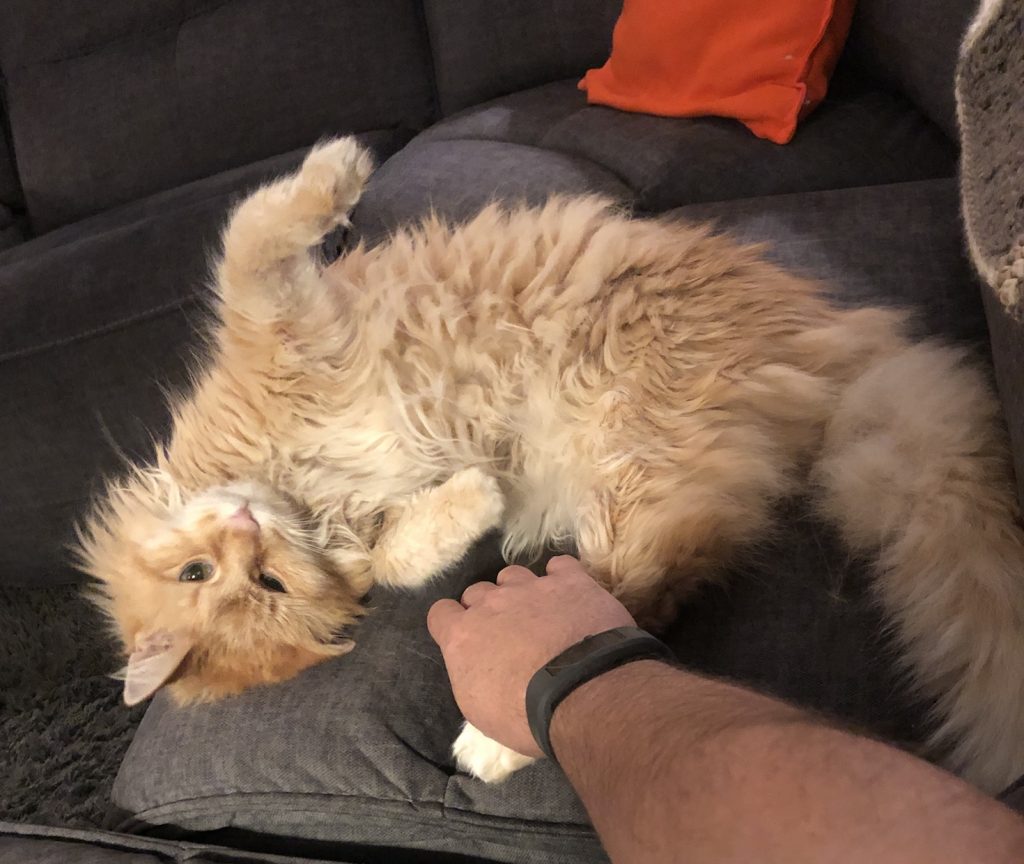 He pulled the legs off crickets, just one per customer. The crickets would hop in circles, suffering.
He would torture, but not kill, a mouse; and he usually let it escape. We had maimed rodents in the walls.
He would sleep on top of books, because a book with a body on it was less likely to be picked up. A book not picked up was less likely to siphon attention away from him.
If a book was in active use, he bashed his head into its corner rhythmically, until threats of exile and violence ensued.
Continue reading