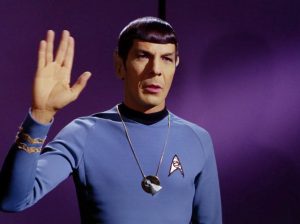 "If there's one thing I can't stand, it's intolerance."
Back during the glory days of the Moral Majority—the one led by Jerry Falwell, not the current crop of holier-than-thou leftists—my friends and I used to make that joke a lot. I guess it was our way of reminding ourselves that, liberal though we were at the time, there was such a thing as reverse intolerance.
It's a powerful sentiment, and one that I think would benefit a lot of people in today's world to think about—science fiction fans especially.